Popa Heating & Cooling, Your Trusted Local Northwest Indiana HVAC Company
Popa Heating & Cooling has been serving the heating and air conditioning needs of Northwest Indiana communities since 1968. Originally founded by Nick Popa, we are now owned and operated by Pat Popa.
Our initial focus was on installing heating and cooling systems in new home construction, but growth and success have enabled us to expand our services into existing residential heating and cooling in the Northwest Indiana area. We now replace old systems, offer new installations for existing homes, and provide system services, repairs, and equipment.
We specialize in Trane products, but Popa Heating & Cooling also services all other makes and models of HVAC equipment, including gas forced air, ductless mini-splits, and hot water boiler systems.
While residential HVAC is our main focus, we also do various light commercial work including rooftops weighing up to 15 tons.
Experienced HVAC Staff
Our expert staff is trained and reliable, with our technicians receiving a minimum of 40 hours of additional training per year. We want you to be confident that the best in the business is working for you.
Quality Heating and Cooling Installation & Repair
At Popa Heating & Cooling we stand behind the quality of our work. Our qualified technician thoroughly inspects each system and provides a firm, up-front price to repair it. We offer free estimates on new/replacement installations and our company does not charge by the hour. We charge by the repair, so you can count on quality work at a set rate.
Trusted Heating and Cooling Systems & Equipment
We believe that high-quality equipment increases customer confidence and satisfaction. Trane is America's most trusted brand for HVAC since 2015 and our top pick for new installations.
Extensive Northwest Indiana Service Area
We serve all of Northwest Indiana including Highland, Munster, Griffith, Schererville, Hammond, St. John, Crown Point, Merrillville, Dyer, Whiting, Lowell, Cedar Lake, and Calumet Township.
About Nick and Pat Popa
Nick Popa ran the sheet metal shop for Carl Pettit Builders, known for building many of Highland, Indiana's homes during the 1950s and 1960s.
In 1968, Nick decided it was time for a change. He ventured out on his own and started Popa Sheet Metal, which eventually became known as Popa Heating & Cooling. His focus on serving his local community established our reputation as a reliable company that is focused on the needs of the customer.
In 1986, Nick's wife, Pat, joined the company. In 2010 she became CEO. Pat handles most of the sales and marketing with a personal touch that continues our customer-focused legacy.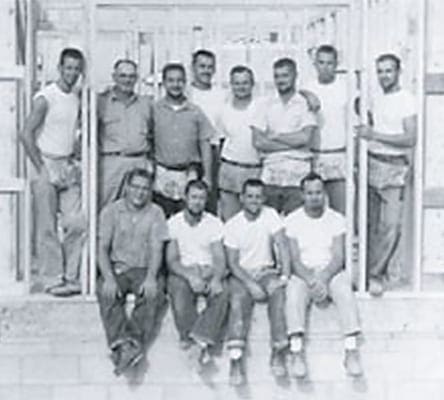 Serving Our Community
Pat has been instrumental in organizing projects in downtown Highland. These projects help increase traffic for the retail business district and improve the quality of life for its residents.
In 2003, she created "Downtown Ducks," a public art project that earned her the Governor's Award for Volunteerism from then-Governor Joseph Kernan.
She has been recognized by South Shore Arts with a Lifetime Distinguished Service Membership for developing a scholarship program for art students in Lake, Porter and LaPorte Counties through "The County Seats" public art project. In 2011, Pat was honored by Lake Shore Public Television with the "Alice Burrell Humanitarian Award."
Pat believes in community and has served on many boards. Most recently she chaired the "Owl You Need is Love" project. It benefited Humane Indiana Wildlife Education Center, Humane Indiana Shelter and Local Artists.
Contact us today. We look forward to serving all your heating and cooling needs!
"[Pat] came back to follow up on the job when complete to assure I was satisfied and the work performed correctly. Most companies just wait for the check!"
"Popa Heating did a wonderful job. Pat was absolutely wonderful to work with."
"We are very satisfied with the new system. We would recommend Popa Heating and Cooling to others."
"I know I never have to worry about my HVAC because Popa has my back. … I recommend them without hesitation!"
"As any good HVAC technician will tell you, the quality of the system is not just related to the brand, but also the installers. Popa HVAC came out on top."