Popa Heating & Cooling, Your Trusted Local Northwest Indiana HVAC Company
Popa Heating & Cooling has been serving the heating and air conditioning needs of Northwest Indiana communities since 1968. Originally founded by Nick Popa in 1968, he previously ran the sheet metal shop for Carl Pettit Builders, known for building many of Highland, Indiana's homes during the 1950's and 1960's. Nick decided it was time for a change and he ventured out on his own and started Popa Sheet Metal. His focus on servicing his local community established our reputation as a reliable company that is focused on the needs of the customer.
Pat Popa joined the company in 1986. In 2010 she became CEO and rebranded Popa Sheet Metal to Popa Heating & Cooling. The initial focus was on installing heating and cooling systems into new home construction, but growth and success have enabled us to expand our services into existing residential heating and cooling in the Northwest Indiana area. We offer new installations for existing homes, and provide system services, repairs and equipment.
December of 2022 brought an exciting time to Popa Heating & Cooling! As Pat moved into retirement with Nick, Jesse Hernandez, her long time field supervisor, purchased the company December 1, 2022. Jesse Hernandez was born and raised in Northwest Indiana, and has been in the Heating and Cooling field for over 20 years, working at local companies. Pat had often referred to Jesse as her right hand, so it was only natural that the business live on with his ownership.
We specialize in Trane products, but Popa Heating & Cooling also services all other makes and models of HVAC equipment, including gas forced air, ductless mini-splits, and hot water boiler systems.
While residential HVAC is our main focus, we also do various light commercial work including rooftop units. Contact us today for your next job!
Experienced HVAC Staff
Our expert staff is trained and reliable, with our technicians receiving a minimum of 40 hours of additional training per year. We want you to be confident that the best in the business is working for you.
Quality Heating and Cooling Installation & Repair
At Popa Heating & Cooling we stand behind the quality of our work. Our qualified technician thoroughly inspects each system and provides a firm, up-front price to repair it. We offer free estimates on new/replacement installations and our company does not charge by the hour. We charge by the repair, so you can count on quality work at a set rate.
Trusted Heating and Cooling Systems & Equipment
We believe that high-quality equipment increases customer confidence and satisfaction. Trane is America's most trusted brand for HVAC since 2015 and our top pick for new installations.
Extensive Northwest Indiana Service Area
We serve all of Northwest Indiana including Highland, Munster, Griffith, Schererville, Hammond, St. John, Crown Point, Merrillville, Dyer, Whiting, Lowell, Cedar Lake, and Calumet Township.
Popa Heating & Cooling in the Community
At Popa Heating & Cooling, we are proud to provide the area with top-quality HVAC services, but we truly enjoy being able to give back to the Highland community. Over the years, our company has been a part of organizing projects in downtown Highland and across the Region that have helped increase traffic for the retail business district and improve the quality of life for residents.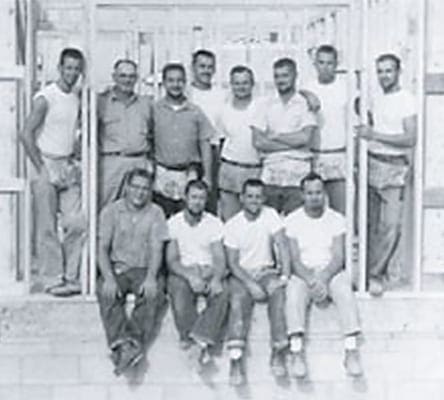 Helping Humane Indiana
Humane Indiana is an organization that is close to our hearts. A portion of all of our sales is donated to help maintain the Humane Indiana HVAC equipment. Popa Heating & Cooling helps them by performing routine, seasonal HVAC cleaning, checks, and maintenance, like changing out filters to help keep them up and running.
Former owner Pat Popa also helped raise money for the Humane Indiana Wildlife Center through the Owl You Need is Love project in 2019. Inspired by the owls that reside at the rescue, local artists painted fiberglass owls in fun and unique ways that were purchased by sponsors or auctioned off. These painted owls lived in various locations around the Highland community, delighting local residents and visitors. To read more about the Owl You Need is Love project, click here.
Learn How Popa Heating & Cooling Go Above and Beyond to Meet Customer Needs!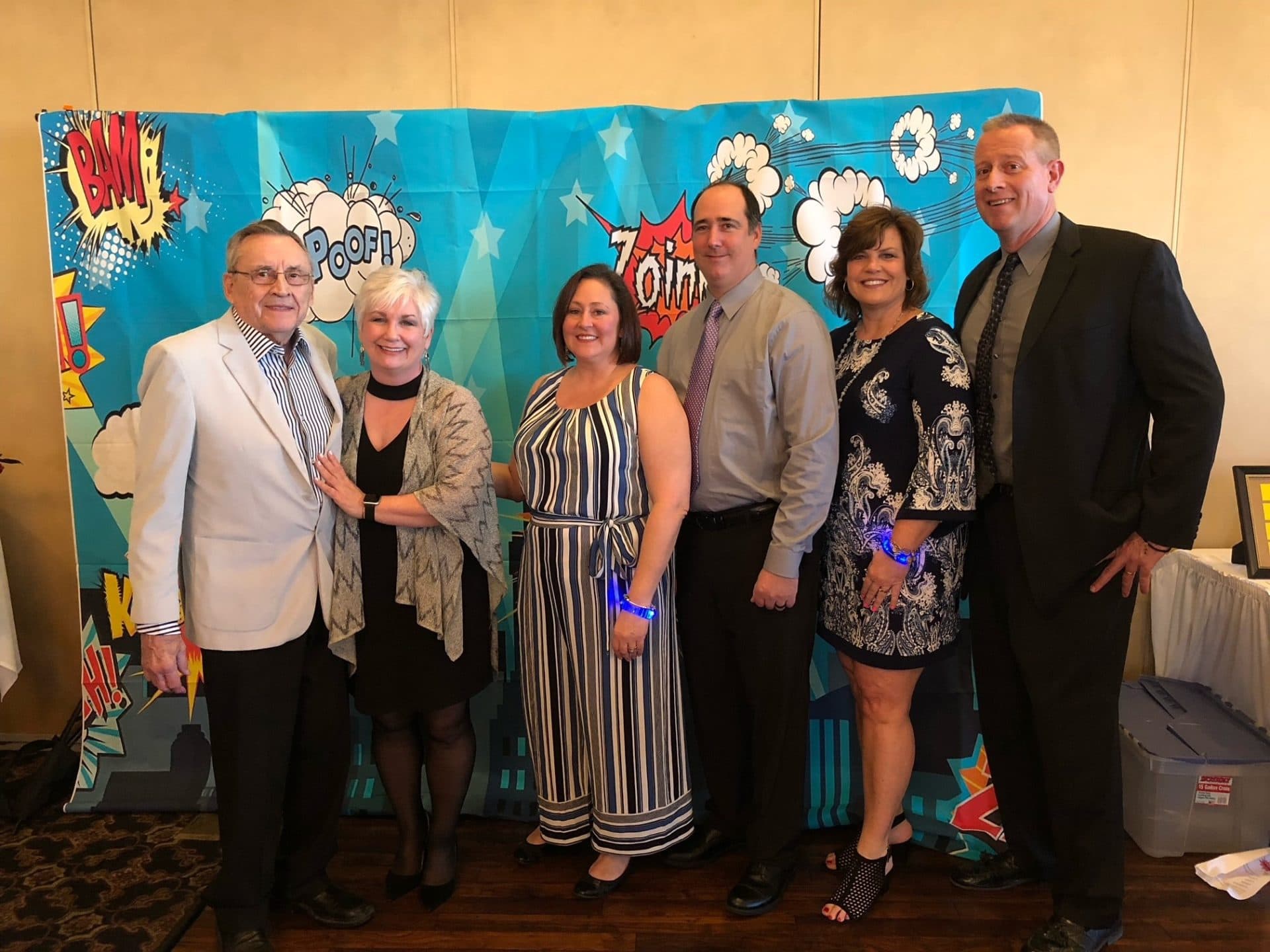 Donating to the American Legion
The entire Popa Heating & Cooling team proudly support our American Veterans, and in Fall of 2022, we had the chance to show our support by donating and installing a new Trane heating and cooling system at the American Legion Allied Post 369 in St. John, IN.
Our team worked closely with Post leaders Commander Frank Darrington and past Post Commander John Sarnecki to make arrangements to get the work done, ensuring our local veterans have a safe and comfortable space to connect and support each other while educating and working in the community.
"When I first set out to find a contractor that would entertain the possibility of a heat pump to replace an aging upstairs closet gas furnace, these guys stood out for a few reasons. They weren't scared of the work. They had the right attitude and enthusiasm for the job and I can tell they enjoy what they do and getting it right. They were able to brainstorm and come up with solutions for a challenging installation in an old house. The end result was a brand new 1.5 ton Mitsubishi ducted heat pump. They cleaned up the closet nicely, creating a custom stand for the air handler and improved the installation by cutting in an additional return grille.
No more hearing the burners kick on and the loud single speed blower. It's such an improvement over what we had and impressive to see how far heat pumps have come in the last decade or so. The system is in constant communication with the outdoor inverter compressor to operate efficiently and unbelievably quiet.
Thanks Matt and Jesse and all the others who made it happen."
[/db_pb_slide]
"John & Chris were on time, very professional and did a good job. They cleaned up when the job was finished. I would recommend using Popa."
[/db_pb_slide]
"Great local company! Very responsive and timely! The tech they sent out was Faith Daniels who was very knowledgeable and her work was impeccable! She took the time to answer my questions and the whole experience was top notch. Blower squirrel cage and hard wired condensate pump replaced. Thank you Popa Heating & Cooling!"
[/db_pb_slide]
"TJ and Faith were right on time. Completed the repair promptly. I was quite pleased with the agreed upon pricing. They were very respectful of our home (shoe covers) and of their words. Will certainly call on Popa again if we ever need HVAC services."
[/db_pb_slide]
"Matt was great. I have had Popa out at least 5 times since I have lived here and they are wonderful. The staff that helps on the phone is always nice and very helpful. The technicians are always very friendly, patient with all my questions and on time. I am so glad Popa is right here in Highland and we are supporting our local business!"
[/db_pb_slide]
"Had a great experience with Popa Heating and Cooling. I had a new furnace and central air installed. Brandon and William were awesome. They were super friendly, arrived on time, explained what they would be doing and left no mess behind. I would recommend Popa to anyone needing HVAC work!"
[/db_pb_slide]
[/db_pb_slider]